2

Kenya

&

the Maasai

The Maasai are a Nilotic ethnic group of semi-nomadic people located in Kenya and...

MORE INFO

3

Namayiana

Children's Home

Namayiana Children's Home is an orphanage founded in 2012.

MORE INFO
Our Team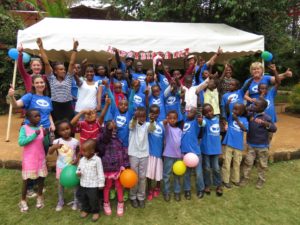 Director of Namayiana Children's Home
---
"Where you live should not determine whether you live, or whether you die." – Bono
---
The History of Kenya's Kidz
2004

Scott and Gloria Scharton experience Kenya for the first time with HEART (Health EducationAfrica Resource Team), teaching in schools and villages about HIV/AIDS prevention and the diseases killing the population; they visit orphanages where most of the children have lost their parents due to AIDS.

2005 – 2016

The Schartons return to Kenya to continue their work with HEART and Village Care International, an offshoot of HEART, conducting health and education assessments of villages, becoming more aware of the orphan crisis.

2007 – 2010

The Schartons continue their annual treks to Kenya, concentrating their work in schools and orphanages, as their passion for the children grows.

2011

Kenya's Kidz is founded to focus on orphans and vulnerable children; they drill a well for the Salem community in Kisumu.

2012 – 2013

Kenya's Kidz partners with Namayiana Children's Home to build a new children's home in Maasailand and the first seven children move into the building in July 2013.

2014 – 2017

The children continue to arrive, numbering 21 in 2017, where they grow and thrive.  Generous donors provide livestock, a greenhouse, and a well to help establish sustainability.